Make
the industrial world circular
What is Circular Business?
Businesses need growth which is sustainable from both the economic and environmental perspectives. Environmental sustainability is often considered a liability or responsibility by businesses and seen as an unnecessary cost. For businesses to be profitable the environmental consideration must be embedded in strategies for economic sustainability and the solution lies in the Circular Economy. Read more

Projects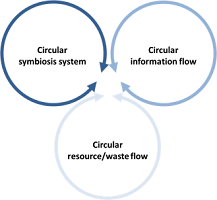 Implementing Internet of Things to Create a Circular Industrial Symbiosis System (CIS Sotenäs)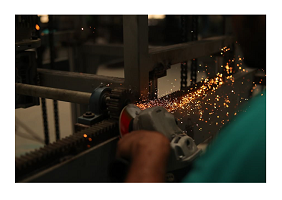 Material Passport: A digital platform for manufacturing industry to implement Circular Production Systems (CEPort)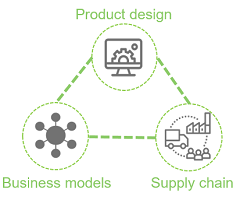 ReCiPSS Resource-efficient Circular Products-Service Systems

CirBES Services
Awareness & knowledge building
Get to know fundamental concepts, drivers and opportunities of circular businesses in one of our interactive workshops. Read more
Assessment & potential analysis
Not certain about your readiness or potential to go circular? Read more about how CirBES can support you.
Implementation
support
CirBES offers different levels of support in implementing circular business approaches. Read more

Focus Areas
CirBES is not limited to any specific industry and preferably focuses on Original Equipment Manufacturers (OEMs) in various areas such as

Automotive
Consumer goods
Textile industries
Consumer electronics
Lifestyle products
Telecommunication equipment and device manufacturers
Heavy and light equipment manufacturers
For education and training CirBES also targets
Policy makers
Governmental and municipal authorities
Consultancy companies providing support to manufacturing industries
Education and research organisations